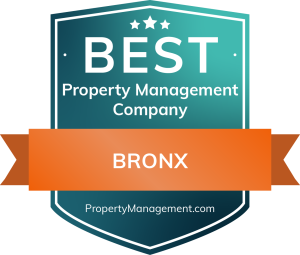 Bronx Property Management
The Bronx Today
The Bronx is a multi-faceted borough with an abundance of culture, vitality, and a rich and complex historical past. Long gone are the days of burned out dilapidated buildings of the 70's which drew parallels to the famous words of Howard Cosell during the broadcast of the 1977 World Series "There it is ladies and gentlemen, the Bronx is burning.
The Bronx's History and Revitalization
Stunted by the development of Robert Moses' controversial Cross Bronx Expressway, beginning in the 1940s throughout the 1970s, the Bronx faced many years of hardship and decay directly attributed to the expressway's construction. This caused backlash from longtime residents and suppressed property values for many years into the future.
Over the last few years, the borough has been undergoing a major renaissance akin to what has been underway in many parts of Brooklyn for several years. Viewed by many as the last bastion of value in New York City real estate, many investors and developers have flocked to the Brooklyn Property Managers in search of higher cap rates and greater cash flow in their real estate investments.
The Bronx's Ongoing Transformation
With revitalization projects underway all over the borough, the city of New York and the Department of City Planning is making a conscious effort to build more affordable housing, bring value, boost commerce, and bring new services and infrastructure to the Bronx.
Meeting the Complex Needs of the Bronx
The process of gentrification in the Bronx has been met by some resistance. Many longtime residents are uneasy about new developments and the fear of being displaced and being priced out of their neighborhood. Citadel Property Management recognizes the complexity and sensitivity of the residents of the Bronx and has a firm understanding of the ongoing needs of property owners, developers, and board members throughout the borough with our expert Brooklyn Property Managers.
Points of Interest in the Bronx
Bronx Botanical Gardens, The Bronx Zoo, Yankee Stadium, Pelham Bay Park, Van Cortlandt Park, Bronx Museum of Arts, Wave Hill Public Gardens, Edgar Allen Poe Cottage, Orchard Beach, City Island.
Contact Citadel Property Management – Bronx Property Management
To learn more about how Citadel Property Management can help your Bronx property thrive, fill in the form below, and we will be in contact shortly.