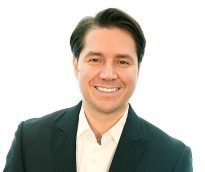 Michael J. Crespo
President / CEO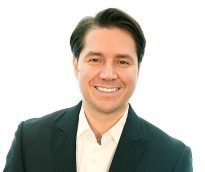 Michael J. Crespo - President / NYS Licensed Broker New York State Accredited Realty Manager – NYARM Mr. Crespo, the founder and President of Citadel Property Management Corp., has over 20 years experience in the real estate business through personal and commercial interests. Mr. Crespo is a New York State Accredited Realty Manager (NYARM) and active NYS Licensed Real Estate Broker specializing in new developments with special focus on residential and commercial properties in the New York Metropolitan Area. Serving as a financial advisor for 10 years during his early career, Mr. Crespo entered the real estate industry and started Citadel Property Management while still managing client's assets at Morgan Stanley. It was during this time while serving as the treasurer of a Co-op in lower Manhattan, when Mr. Crespo recognized that the landscape of the real estate industry was fragmented and littered with management companies that seldom provide the reporting transparency or the level of sophistication of service that he was used to providing to his clients. It was through this discovery that Citadel Property Management Corp. was born. Citadel was created as the answer to those in the industry who feel there is a true scarcity of thorough, quality management with sound principles. Mr. Crespo holds several certificates with HPD (Housing Preservation and Development) in Building Management / Finance and Fair Housing. He is certified in Property Management and Construction Management By the New York Real Estate Institute. Mr. Crespo holds several financial licenses including a Financial Advisory License (Series 65), Registered Representative (Series 7), Uniform State Securities Agent (Series 63), Managed Futures Agent (Series 32), and Life and Health Insurance Licenses. Mr. Crespo and his team of professional agents and managers can assist you in managing as well as marketing your property to its fullest potential. Contact Mr.Crespo now: [email protected]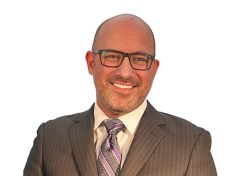 Mark Elman
Sr. Vice President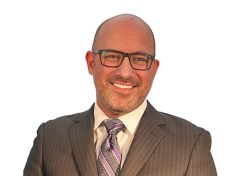 Mark Elman - Sr. Vice President / Property Management Mark Elman has been in the property management business for over 15 years managing residential, commercial income, mixed use properties, cooperatives, and condominiums. Mr. Elman's experience runs far and wide. He has prepared, managed, and administered multi-million dollar financial budgets, coordinated and managed large building construction projects, he has brokered and arranged jumbo loans and complicated building refinances, Mr. Elman has been instrumental in turning around struggling properties plagued with financial hardship, He has worked at resolving a multitude legal disputes and landlord tenant cases. Mr. Elman has encountered nearly every possible scenario faced in the property management industry and has successfully been able to implement strategies and solutions to the most pressing problems. Prior to joining Citadel Property Management Mr. Elman was a financial advisor with over 10 years experience in managing financial assets for individual, corporate and institutional clients. He put his business experience to work during the next five years as he managed multimillion-dollar projects for a number of Fortune 50 corporations relating to their architectural products and technology installations. Working closely with the construction managers, owners, and many vendors involved in these projects, he is committed to delivering a timely and effective service to the clients. Mr. Elman's business and management skills make him a valuable asset to Citadel Property Management Corporation as the Senior Vice President of President of the Company. Contact Mark Elman now: [email protected]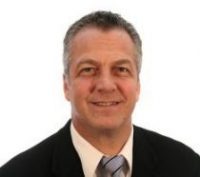 Carl Redling
Real Estate Agent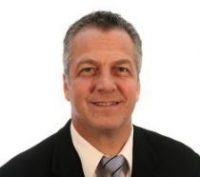 Carl Redling - Assistant Property Manager / Licensed Agent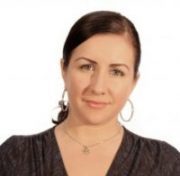 Katerina Vasilyeva
Assistant Managing Agent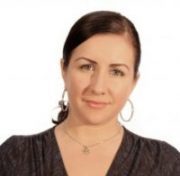 Born and raised in Russia, Katerina arrived in New York over ten years ago to follow the American dream.  She got her first exposure to the real estate industry working as a Real Estate Agent. While she enjoyed this challenging yet rewarding experience, she continued trying out different careers, some of which included accounting and being a stock-market trader. Only after becoming largely involved in property management services she realized that the real estate industry was the right fit for her. Katerina possesses a degree in Engineering and Applied Science and displays well-developed problem solving and analytical skills, which make her a great asset to our company.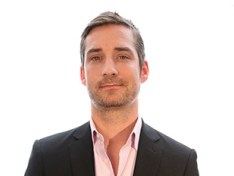 Sayke Reilley
Real Estate Agent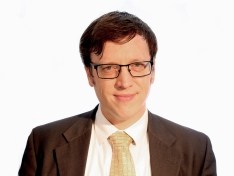 Matthew Bishop
Real Estate Agent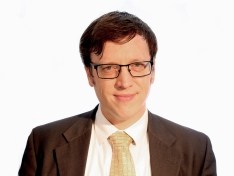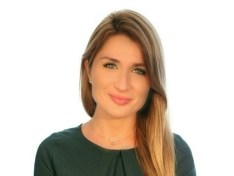 Ksenia Crespo
Real Estate Agent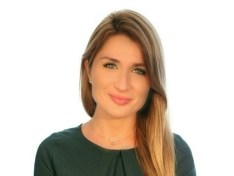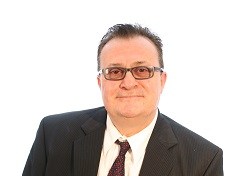 Ted Goutzos
Real Estate Agent (CT)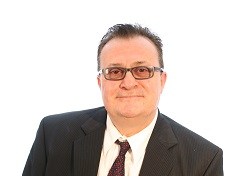 Ted Goutzos is a dedicated real estate professional who believes that trust and integrity are the most important points of doing business. Ted prides himself on his customer service and his ability to negotiate and find the best value. With over twenty years of experience in the Restaurant industry owning and managing multiple successful establishments as well as a background in investment banking and finance, Ted will guide, inform and inspire the best real estate decisions based on needs with tremendous dedication and diligence. Ted is a licensed real estate salesperson who also has certificates in advanced building management and finance from the NYS housing preservation and development department. Ted is a member of the Hellenic American Chamber of Commerce as well as being on the board of the Chamber of commerce in his community.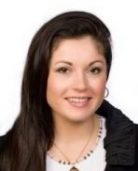 Lisa Marie Umbelina
Licensed Sales Associate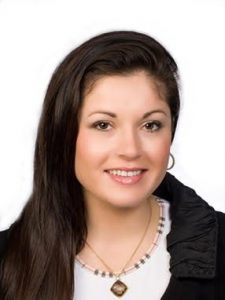 Lisa Marie Umbelina - Licensed Sales Associate Lisa Marie considers herself a real estate entrepreneur and connoisseur. She specializes in all facets of the industry, with expertise in residential sales, investment property, rental property and property management; plus she holds a Short Sales and Foreclosure Resource (SFR) Certification. As a property owner, renovator and landlord, Lisa is of the belief that real estate provides the highest returns, the greatest values and the least risk. She first got licensed in Newport Beach, California in 2008, and has enjoyed selling in New York as a licensed agent representing clients and properties in all areas of New York City. A native of Toronto, Lisa holds dual citizenship in the USA and Canada. She graduated from Loyola Marymount University, and has previously worked as a Yoga Therapist, Certified Meditation Teacher and in luxury retail sales. Her calming demeanor and excellent communication are complemented by her resourceful nature, hard work ethic and outstanding negotiation skills focused on securing what's best for her clients. Currently residing on the Upper East Side, Lisa has a vast knowledge of NYC neighborhoods. She owns investment property in Newport Beach, CA and Edgewater, NJ as well. When not busy helping clients, Lisa enjoys practicing yoga, relaxing with a good book, spending time with her Yorkshire Terriers and traveling to new countries when she can. Contact Ms.Umbelina now: [email protected]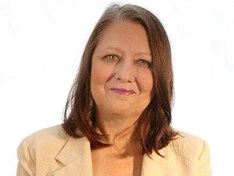 Jackie Thurik
Real Estate Agent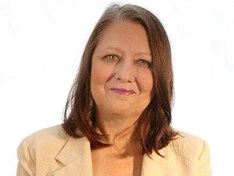 Originally from Minneapolis, Minnesota, Jackie arrived in New York over twenty-five years ago and never looked back. Her vast knowledge of Manhattan neighborhoods extend from where she lives in TriBeCa to Washington Heights and over to Brooklyn. As an NYU Drama student, Theatre Directing and with her extensive work with Meisner Technique, her most valuable lesson was learning how to listen to people. This has carried over to her work in Real Estate and she has identified many properties for people and has had many successful business transactions. Jackie's clients know that they can depend on her at any time and for any reason during all stages of a deal. So whether you are looking to buy, sell or rent, she will ensure for a tranquil and professional execution.
"Let us never negotiate out of fear. But, let us never fear to negotiate." - John F. Kennedy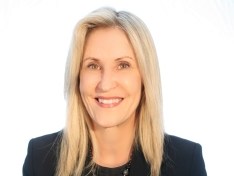 Colette Coffman
Licensed Agent
Colette Coffman began her career in corporate finance and later assumed various senior marketing roles in the investment management divisions of Deutsche Bank, UBS and Goldman Sachs.
A New York City resident for over 20 years, she has watched the city evolve through changing economic environments.  Having served on two co-op boards, she has first-hand experience in dealing with an array of issues – including community relations, building management, budgeting and board approval processes. This experience, together with her extensive background in financial sector, allows her to evaluate properties in terms of lifestyle qualities and investment potential.
Colette holds a New York State Real Estate Sales license. She is also a CFA charterholder.  She earned a BS in finance from the University of Missouri and an MBA from the University of Houston.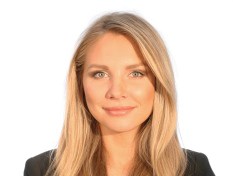 Karina Lask
Sales Assistant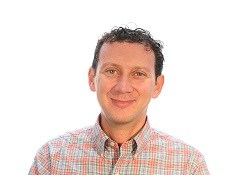 Keith Lewinter
Real Estate Agent
Keith Lewinter's passion for real estate began with the search for his first apartment in 1997. He has been closely monitoring the New York City real estate market for over 10 years. Keith is a graduate of the State University of New York College of Environmental Science and Forestry at Syracuse University with a B.S. degree in Pulp and Paper Chemical Engineering and Management. After ten years in the paper industry, Keith began work as a water treatment account specialist, dealing with industrial HVAC systems at many of New York City's largest commercial and residential properties. In working closely with property owners to improve their building's operations, this work has exposed Keith to many New York City neighborhoods, expanding his vast knowledge of the market. Keith currently resides in the Chelsea / WestVillage area with his wife Loida. In his spare time, Keith can be found traveling, skiing, biking and enjoying all that New York City has to offer. Keith's clients value his honesty, diligence and loyalty. He treats his clients like family. Keith is involved in all aspects of the business including; rentals, sales, residential, commercial, investment properties and property management. Contact Kieth Lewinter now: [email protected]