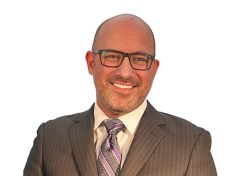 Mark Elman – Sr. Vice President / Property Management
Mark Elman has been in the property management business for over 15 years managing residential, commercial income, mixed use properties, cooperatives, and condominiums. Mr. Elman's
experience runs far and wide. He has prepared, managed, and administered multi-million dollar financial budgets, coordinated and managed large building construction projects, he has brokered and arranged jumbo loans and complicated building refinances, Mr. Elman has been instrumental in turning around struggling properties plagued with financial hardship, He has worked at resolving a multitude legal disputes and landlord tenant cases. Mr. Elman has encountered nearly every possible scenario faced in the property management industry and has successfully been able to implement strategies and solutions to the most pressing problems. Prior to joining Citadel Property Management Mr. Elman was a financial advisor with over 10 years experience in managing financial assets for individual, corporate and institutional clients. He put his business experience to work during the next five years as he managed multimillion-dollar projects for a number of Fortune 50 corporations relating to their architectural products and technology installations. Working closely with the construction managers, owners, and many vendors involved in these projects, he is committed to delivering a timely and effective service to the clients. Mr. Elman's business and management skills make him a valuable asset to Citadel Property Management Corporation as the Senior Vice President of President of the Company.
Contact Mark Elman now: mark@citadelnyc.com