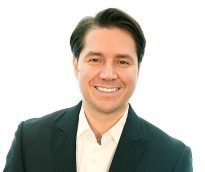 Michael J. Crespo – President / NYS Licensed Broker
New York State Accredited Realty Manager – NYARM
Mr. Crespo, the founder and President of Citadel Property Management Corp., has over 20 years experience in the real estate business through personal and commercial interests. Mr. Crespo is a New York State Accredited Realty Manager (NYARM) and active NYS Licensed Real Estate Broker specializing in new developments with special focus on residential and commercial properties in the New York Metropolitan Area. Serving as a financial advisor for 10 years during his early career, Mr. Crespo entered the real estate industry and started Citadel Property Management while still managing client's assets at Morgan Stanley. It was during this time while serving as the treasurer of a Co-op in lower Manhattan, when Mr. Crespo recognized that the landscape of the real estate industry was fragmented and littered with management companies that seldom provide the reporting transparency or the level of sophistication of service that he was used to providing to his clients. It was through this discovery that Citadel Property Management Corp. was born. Citadel was created as the answer to those in the industry who feel there is a true scarcity of thorough, quality management with sound principles.
Mr. Crespo holds several certificates with HPD (Housing Preservation and Development) in Building Management / Finance and Fair Housing. He is certified in Property Management and Construction Management By the New York Real Estate Institute. Mr. Crespo holds several financial licenses including a Financial Advisory License (Series 65), Registered Representative (Series 7), Uniform State Securities Agent (Series 63), Managed Futures Agent (Series 32), and Life and Health Insurance Licenses.
Mr. Crespo and his team of professional agents and managers can assist you in managing as well as marketing your property to its fullest potential.
Contact Mr.Crespo now: mcrespo@citadelnyc.com